News and Updates
NEW: Truth About Alberta Pensions - Launched! January 2014
Animation Brewers have had a busy month! Working with the Alberta Federation of Labour we produced an animated infographic from concept to delivery titled "Expand the Pension Umbrella" . We had some superb talents helping us on this including Nathaniel Akin for creating the visual concepts, setting up the motion graphics and primary designs; Linda Cullen from Double Exposure narrated; Mark Dolmont of Noise West Audio Production was in charge of the audio mix; and John Oliver did a super job as our composer.
NEW: Supported Employment Animation - Launched! January 2014
Our client just launched the EmploymentForAll.ca website featuring some of our latest character animation. We worked in conjunction with Open School BC and the Canadian Association for Support Employment. We used Toonboom Storyboard Pro and Harmony for the first time and found it is definitely built for animators. The suite of features is very robust and flexible -- which also means there was a lot to learn. Nevertheless, it was fun and we are already looking ahead to what we can do with it next!
Piloting in the Schools - May 2013
It was a rare privilege to be allowed in the high school classrooms to pilot The Kids of Kayele directly with the youth. Thanks go out to all the teachers and principals in Richmond and Coquitlam that facilitated us.

The Kids of Kayele: Two Versions - March 2013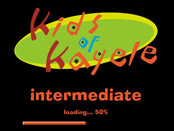 In an effort to reach an even broader audience CAWST asked us to tweak the game to suit. We put our heads together with the great staff there to extend the audience to youth from grades 6 to 10. There are now 2 versions of the game - an intermediate and advanced version.




Piloting in Calgary - April 2012
Glen traveled to Calgary and was warmly greeted by the friendly crew at CAWST. Then it was off to local schools for several rounds of piloting of the Kids of Kayele. Several iterations were generated based on the results and feedback. All-round it was a rich and rewarding experience for everyone. However, virtually ignoring sleep for a week does take its toll - so yes, Glen did catch up on sleep upon his return.
The Kids of Kayele Pilot Launch - April 2012
CAWST brought us in again to help them develop, The Kids of Kayele , an in-depth interactive learning experience for grade 8 science students in Alberta:

"The Kids of Kayele have got your back as you problem solve how to increase your health and prevent disease based on hygiene, water, and sanitation practices in a Zambian village."
The online game is a highly robust resource containing a main game screen where all the strategic choices are made, quizzes, automatically generated progress statistics and graphs and 23 embedded short videos which were scripted, narrated, directed and produced by us. Most of the videos can be selected and viewed in the Youtube player below:
Tikho's Story Launched - Feb 2012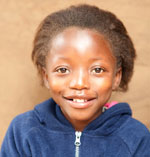 We worked for CAWST , the Centre for Affordable Water and Sanitation Technology, to produce Tikho's Story , a K - 6 Multimedia Slideshow in Flash:

"Experience the story of a young girl in Zambia and how her community is working to improve their access to safe drinking water. Through the Tikho's Story Slideshow, card sorting games and other resources, students explore global and water issues discuss what they can do to take action."
FutureThink BC - Jan 2010
FutureThink BC: Climate Change in Action was designed for BC high school students, made possible by a grant from the Ministry of Environment, and administered by Tides Canada Initiatives. It is housed at the WildBC website in the Climate Change Education section.
This animated interactive educational web project is based on years of research in climate change and features interviews from key BC scientists and influencers like Dr. Stewart Cohen, Adaptation & Impacts Research Section (AIRS) and Dr. Stephen Sheppard, Collaborative for Advanced Landscape Planning, UBC and other experts in the field. In association with GreenThink the Brewery produced 9 Flash animated movies at 10-12 minutes each, and the interactive Flash interface serving as the portal to additional resources for BC students and teachers.
Triple Crown Snowboarding for the Wii - Dec 2009
Animation Brewery was pleased to work in association with Magellan Interactive, Vancouver, to produce 3D models, designs and textures. We had a tight crew that we were very proud of Including Robin Witzche who led the modeling team with her expert design sense and her model building experience garnered at EA. Youtube has some of the in-game action.
The Singing Butts - Aug 2009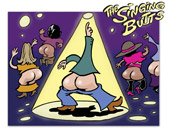 Yes folks, you read that right, The Singing Butts ... we laid out the 6-panel DVD cover art by incredible artist Gerry Fournier. It was produced by Jamie Bowers (its his fault), the musical genius behind this...this...er... thingy. As well, Don Fuller did an amazing job colouring and styling the various posters Jamie needed for the site - thanks Don, you are The Master.
The Magical Thread - May 2009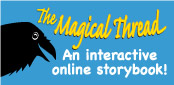 The Magical Thread , an interactive online storybook and DVD for young children, was produced for Diane Simpson of Creative Perspectives and The Yukon Conservation Society. Designs were by Tanya Handley of BearBait.ca and Animation Brewery was the Interactive Producer. The adventure included a full story with recorded narration, clickable sound effects, 51 drag and drop Flash activites, 19 short films, songs and more!
James Zickmantel and Glen Schachowskoj collaborated on the programming - amazing work guys and gals! Kudos as well to our junior programmer Mariska Gozali.
Zigby Storyboards - March 2008
The Brewery completed storyboards for six episodes of Zigby:
"Zigby is a 3D animated series set on a lush jungle island. It follows the adventures of three young friends - Zigby the Zebra, McMeer the Meercat and Bertie the Guinea Fowl."
Check it out on ABCForKids - beware, the show's theme music is totally catchy.
Animation Brewery Blog Launched - Nov 2008
The Animation Brewery Blog is now up!
GROSS NATIONAL PRODUCT! Pilot Launch - Oct 2008
GROSS NATIONAL PRODUCT! A GROSS political satire featuring the talents of the legendary comedy duo Double Exposure. These hilarious animated shorts poke fun at current events and current leaders with the celebrated wit of Bob Robertson and Linda Cullen. The pilot was produced and directed by Animation Brewery.
New Studio Demo - Feb 2008
OIAF and TAC - Sept 2008
Glen and Stu flew to Ottawa to attend and make some pitches at the Television Animation Conference (TAC) and the Ottawa International Animation Festival(OIAF). We brought back cups and t-shirts to prove it.
Delilah and Julius (Season 2) - Nov 2007
Completed Delilah & Julius: Season 2 animation for Collideascope Digital (RIP...) from Halifax.
Chaotic (Season 2) - Sep 2007
Completed Flash animation scenes for Bardel Entertainment on the animated TV series Chaotic (Season 2)
Mobile Games Conference in Seattle - July 2006
Animation Brewery attended the Mobile Game Conference Seattle , July 13-14 at the Meydenbauer Center.
Vidfest and the International Partnering Forum - June 2006
Animation Brewery attended Vidfest (RIP...the last Vidfest was in 2008) and the New Media BC (now DigiBC ) International Partnership Forum (also RIP in recent years...) held on Granville Island. My, how things change in the tech sector.
Zombies enjoy Christmas too! - Dec 2005
Our latest Ecard creation is sure to make you smile.
OIAF and TAC 2005 - Sept 2005
Glen attended the Television Animation Conference (TAC) and the Ottawa International Animation Festival (OIAF) to pitch some of series concepts and take some names.
Info@AnimationBrewery.com ~ Call: (604)716-0055

Animation Brewery Productions Ltd, #300-422 Richards St, Vancouver, BC, Canada